This is a small cottage on a hill along the road to Whakatane; the owners house is a few 100 meters uphill. The room is about twice the size of the queen bed in it, further there?s a table, 2 chairs and 2 cupboards.
The adjacent room contains a shower and toilet which must be reached via the (covered) terrace. This is also the most likely place to cook (using a portable 1 pan induction stove, a microwave or the outside gas barbecue). The fridge is also outside on that terrace; unfortunately it is very small and looks rusty although it cools (too?) well. Cleaning seems done for what is within eyesight. It is reasonably quiet but note that you do hear the traffic to a certain extend as the road is a few 100 meters from (and below) the cottage.
The owners allowed us to pick fruit; they have a lot of varieties but this is of course season dependent and we also got freshly picked raspberries.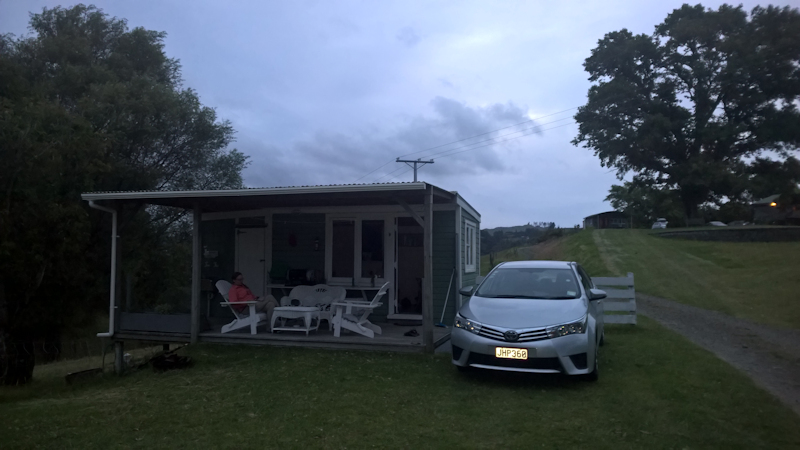 You can book hotels safely via
Booking.com
,
Reservations.com
or
Airbnb