iConnect mail. E-mail as you want it!
Receive and send your mail with iConnect Mail and be more productive. Not to be missed for people who only have Word/Excel or no Microsoft Office at all, and want to share e-mails and for everybody who needs to plan from e-mails. iConnect Mail is free for private use.
Ten Benefits
1 mail with (many) Cc's in iConnect = 1 mail

Combined with the comment field prevents that multiple employees start working on the same mail. Or prevents that nobody does do something with it at all.

High speed search.


Enter one or more keywords and almost immediately * iConnect filters the mails with those keywords (* fastest in combination with ADS).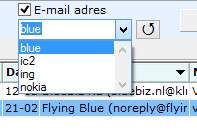 Quick Filtering.


Enter a part of an e-mail address and all the mails are displayed from containing that address. Or choose a previously used address from the table.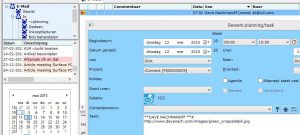 Planning directly from the mail.


Drag the mail to the calendar and an appointment is scheduled for that date. From the planning you can open the corresponding mail with 1 double click .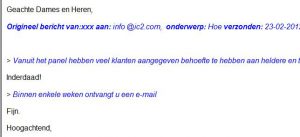 Replying, Forwarding and redirecting.


You can select one or more fragments from the mail you want to reply on and this appear in your reply mail in italic and blue with space between them to answer. Resend, modified or not, forward: you have never worked so simple.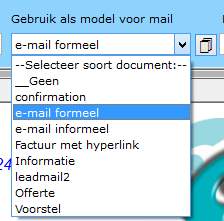 Uniform policy through templates.
iConnect allows you to send mail using just 1 template per type of mail. iConnect provides the name and other details of the user and arranges the opening in the correct language. You create templates with fixed text only once, for every language.