The solution to add photo's of cargo to their files real time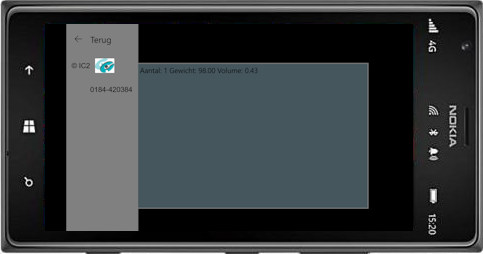 1. Automatic data exchange
The app works on every Windows 10 smartphone, e.g. the Lumia 640 from about € 100 will do. Actual data of expected cargo gets available on an internet server on a regular base. On arrival of a load this load is selected in the app from a list: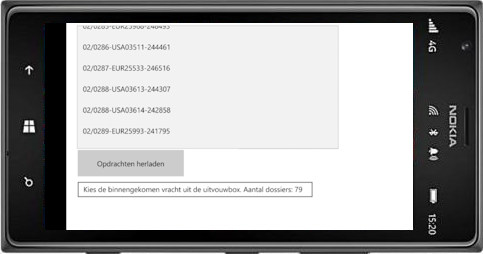 2. Add photo's to every file for incoming cargo
Instantly make one or more photo's of the load for the selected file: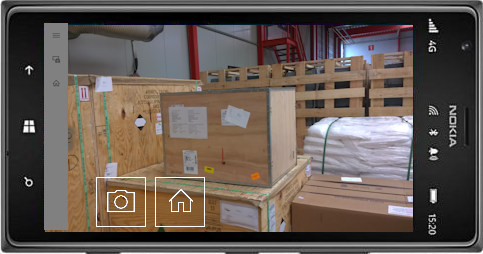 3. Automatic data exchange
The photo's are automatically stored in the files on the server.
In this way a complete file is created for all cargo including photo's.